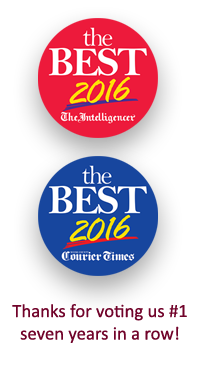 SUBURBAN MARBLE & GRANITE has been importing, supplying, and installing granite, quartzite, quartz, and marble countertops to the Philadelphia market for 25 years. We are a family and veteran owned business.
Suburban Marble & Granite offers the region's largest selection of natural stone slabs, and we are the largest marble and granite fabricators in the Northeast. We have been a great partner to countless builders, contractors, kitchen dealers and designers.
Suburban Marble & Granite understands that our success is dependent upon the success and satisfaction of our customers. We have built a reputation for quality products, service and craftsmanship. We pride ourselves in the quality craftsmanship we provide on each and every project.
Our working showroom is approximately 30,000 square feet. We have over 300 colors of full slab natural stones of Granite, Marble, Quartzites and many others that range from your basic commodity stones to beautiful lots of one-of-a-kind material that we have personally traveled the world to source.
We have all levels of stone, and our prices are very competitive. Not only are we a direct importer, we cover all steps from start to finish, including design, sales, fabrication, installation and customer follow-up. We do not sub-contract any of our work as a rule.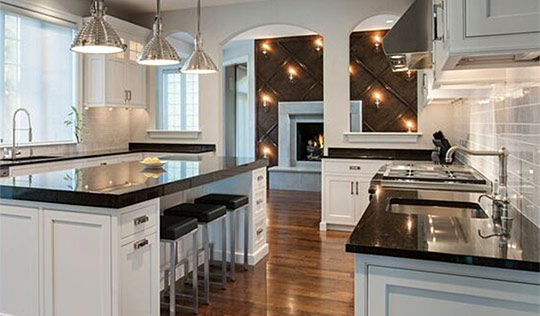 I want to commend you on the excellent customer service I have experienced with your company. You have been friendly, efficient and patient with all of my questions. I cannot wait to get the granite in my kitchen now. Congratulations on having such a great team.
Just wanted to let you know that the installation of the Blue Bahia counter top went very well! Your team handled the whole job just right and the end result was great. We appreciate the effort in getting this done correctly.
I just wanted to thank you for your assistance on our project – from helping with marble & tile selections, to rescheduling a date or two, or to figuring out the edge profile for the front edge of the fireplace. This project has so many intricacies. I enjoyed working with all of you.
We recently hired Suburban Marble & Granite to install a granite counter top and sink and two smaller workstation granite tops. From start to finish, we had a wonderful experience and we are more than happy with our beautiful new kitchen!
I just wanted to let you know that our install went great. Your team was courteous as well as professional in our home. They answered all of my questions with smiles on their faces.
From the moment we walked into the Suburban Marble showroom to the final installation in our home, we were met with kind, courteous and professional attitudes. They even found us a better price on our glass tile back-splash so we used them for that as well.
Your professional opinions were an integral part in assisting us to choose color schemes, floor tiles and best decision of all…the sink! The quality of the granite installation is superb and the counter-tops are flawless! We highly recommend Suburban Marble and Granite!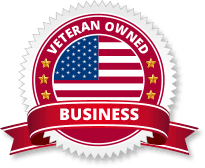 Professional Affiliations